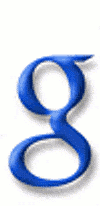 I'm on leave of absence from Google. I've mostly been not working since Christmas and will decide in the next couple of months whether I want to return to work at Google or do something new.
I've really enjoyed working at Google. There's no other company that comes close to Google in its ability to do big things on the Internet and I think the company has an exciting and powerful future. But lately I've been frustrated by things that I can sum up as "it's a big company now". I've been there awhile and it's time for me to take a break.
My immediate plan is to relax a bit. I already took one short trip to the California gold country and another to Vegas; I may go check out Slab City soon. And maybe go to Sydney for Mardi Gras. Basically, I intend to enjoy the first long stretch of time without responsibility since 1996.
Longer term I don't know what I'll do. I really admired Bloglines and Flickr as smart startups, doing something on that scale is appealing. Then again, Google offers an amazing platform from which to change the Internet. For the next few weeks I'm just going to chill about it, reset.