Ken and I just got back from a 23 day trip exploring most of Austria. We had a lovely time although we did get a little worn out and ready for home after a couple of weeks. Along the way we stayed in Vienna, Graz, the Wörthersee, Zell am See, Innsbruck, Salzburg, Hallstatt, Linz, and Dürnstein. A nice mix of cities and countryside. I tweeted a bunch of postcards, easily viewed here and here.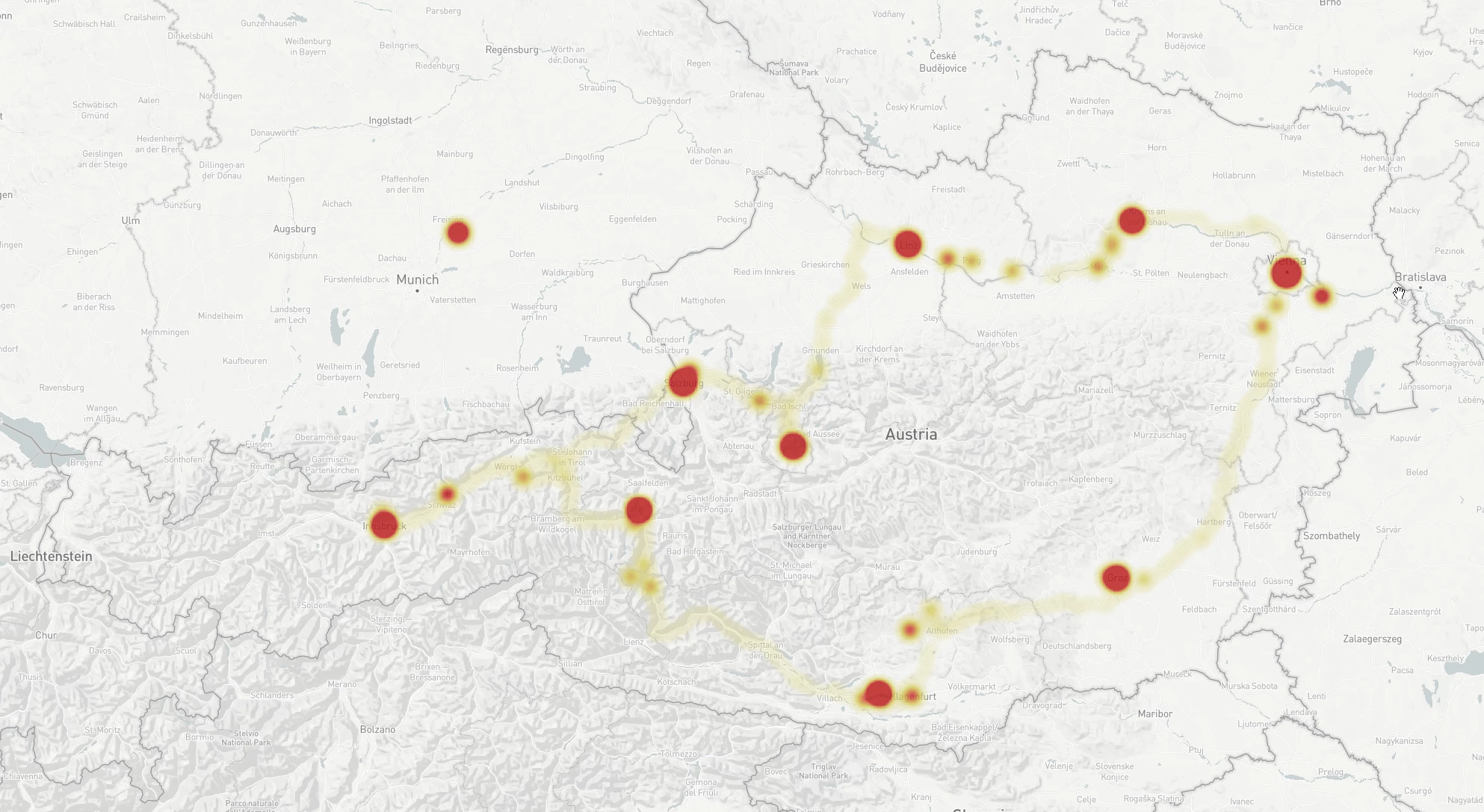 My favorite places were the town of Graz and the countryside in the south from the Wörthersee through Zell am See to Innsbruck. The drive over the Grossglockner Alpine Road was a particular highlight and the lush green alpine valleys of Styria, Carinthia, and Tyrol were just a delight. Salzburg was also a very good visit. Linz was an industrial disappointment and Hallstatt was tourist hell; skip it unless you are very interested in the archaeological story.
We ate very well on this trip; Austrian cuisine is more interesting than the schnitzel-and-boiled-beef that was my stereotypical view. Lots of fresh fall ingredients. The pumpkin cream soup was particularly good. Enhanced with Kürbiskernöl, pumpkin seed oil that's deliciously nutty and green tasting. And of course plenty of fantastic sweets; the French call pastry viennoiserie for a reason. The single best meal we ate was at Pfefferschiff in Salzburg.