The Elgato Game Capture HD is good hardware. For $150 it captures HDMI video and audio from a game console and writes it to your computer's hard drive. I bought it because Grand Theft Auto V was so astonishly beautiful I wanted to capture some of what I was seeing. There's nothing particularly game-specific about the product, I think it'd work to record any unprotected video source.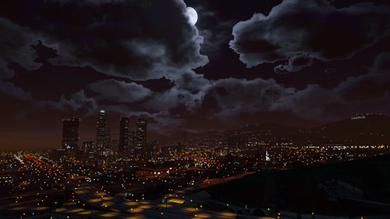 The device is an HDMI passthrough. HDMI in, HDMI passed through (no delay), video also compressed and sent via USB to a computer with (few seconds delay). The native output format is an MP4 container with H.264 video and AAC stereo audio. The capture software is remarkably good; simple capture controls and live streaming to sites like Twitch. There's even an easy little editor for extracting excerpts and uploading to YouTube or whatever.
There are a few drawbacks. The device doesn't seem to support surround sound and only allows stereo input, so no surround sound is possible via HDMI. Also it has to be powered even to pass through video. Between those two hassles I don't feel like I can leave my game console plugged into it all the time, so instead I'm swapping cables when I want to use it. Also it can't quite do 1080p at 60fps, not a problem quite yet but soon to be one.
Still for $150 it's a pretty capable video encoder. If you need a cheap way to capture HDMI, it's worth a look.