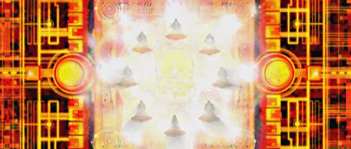 The final
Animatrix
short was released,
The Second Renaissance Part 2
. It's in the same style as the first one
I liked so much
. Incredibly beautiful animation, the technique is fantastic. I want to learn more about the director,
Mahiro Maeda
.
The marketing strategy with Animatrix is great. Build excitement for The Matrix: Reloaded by giving away related content, then sell the giveaway too. You can preorder it on Amazon now, but it doesn't ship until June 3.
May there be mercy on man and machine for their sins.