We recently took the Transcantábrico, a week long luxury train trip across Northern Spain. It was great! Like a cruise but on a train. We did something similar in India in 2015 and it's an interesting way to travel. Some photos here.
The Transcantábrico goes across a part of Spain a little off the usual tourist track. From Santiago de Compostela through the mountains south of the coast to Donostia / San Sebastián. Along the way we saw towns I never would have gone to on my own: Gijón, Potes, and Santillana del Mar were particularly memorable. Also some beautiful nature including Cathedral beach in Gallegos and Hermida Gorge in the Picos de Europa. The excursions from the train were well organized with a very nice bus and guides.
The hospitality on the train was terrific. Our "cruise director" Cristina was particularly amazing, friendly and knowledgeable. All the staff were great and very accommodating. Maybe 12 people helping 25 guests. Meals on the train were excellent and comfortable. Most days breakfast and dinner were on the train, lunch was out. The restaurants were all high quality but variable and honestly just too much food. The highlight was El Corral del Indianu.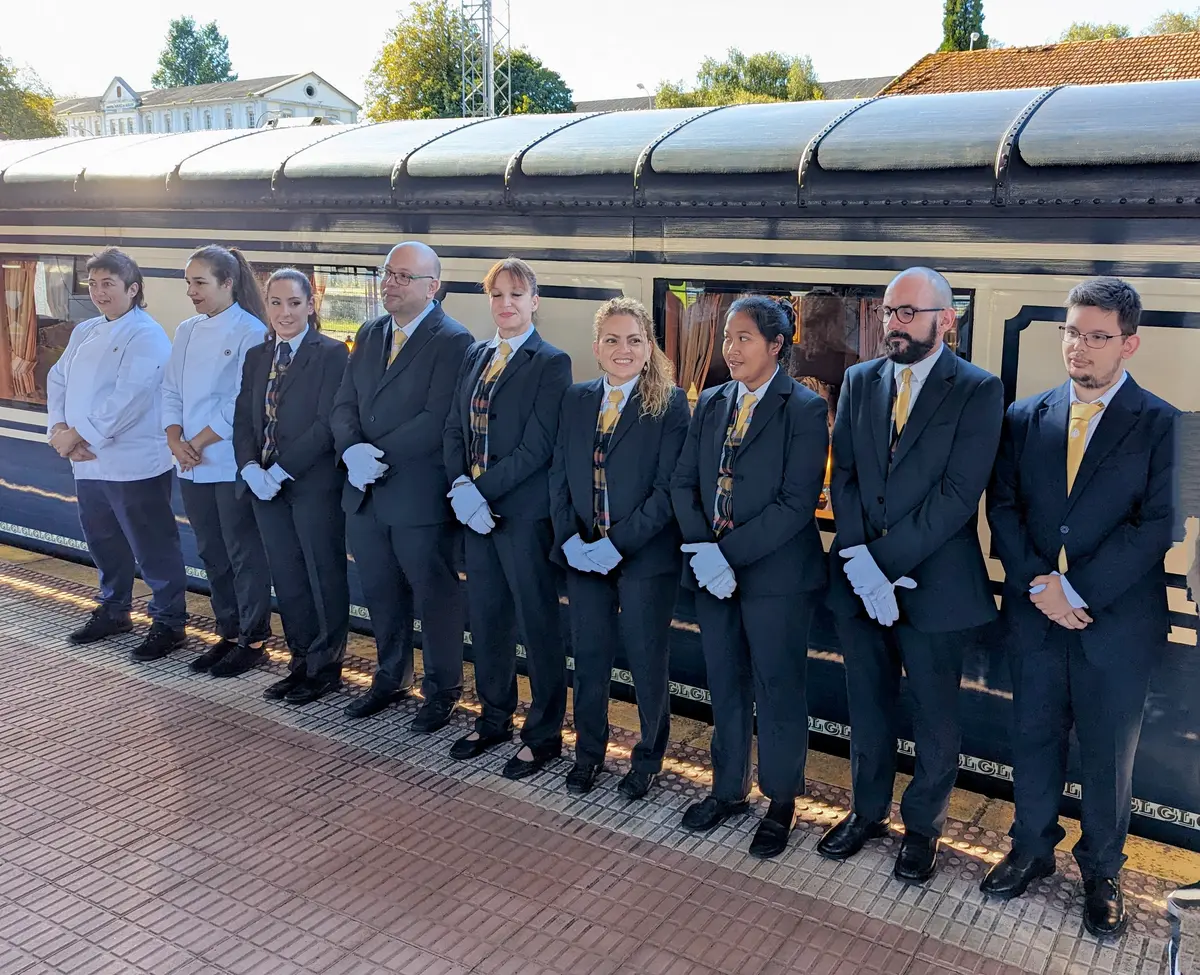 Living on a train has its limitations. The private shower was very nice with lots of hot water but you're still washing in a telephone booth. The queen size bed was comfortable but in a very tight space, we wished we'd booked two single beds. And getting around the train was difficult (you have to move sideways in the corridor), particularly when the train was moving. After a week I was ready to be back in a normal hotel. OTOH it was beautifully furnished and it was great being unpacked and taken care of so well.
I'd definitely do another luxury train. But maybe fewer days. The key thing is the itinerary, the places to go. That was amazing in India, a week long trip from Delhi to Mumbai. Spain was beautiful and I appreciated going slowly through a place off the beaten track with knowledgeable local guidance. Rewarding trip!
PS: if you want to see more, Mighty Trains S04E02 is about the Transcantábrico.