I had a nice two week visit to Portland. I have fantasies about moving back there so I indulged that for a couple of weeks renting a house like I dreamed about when I was in college right near Hawthorne & 39th (now Cesar Chavez). My Wanderings app captured where I went.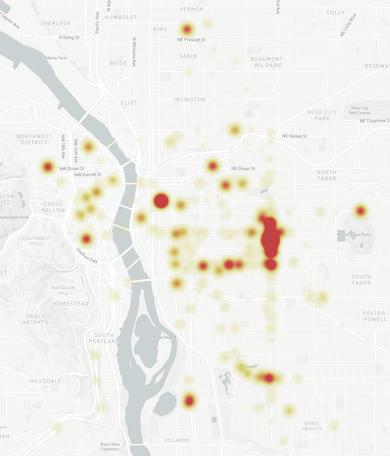 Mostly a lot of hanging out in SE, with a couple of trips to downtown and once out to NE. A lot of the activity is dining. Some of the best places I went were Teote for beer in the back garden, Pok Pok for fantastic Thai, and Coquine for fine dining out by Mt Tabor. Also nice experiences at Xico, Afuri, Tasty 'n' Alder, Han Oak, The Imperial, and of course the Rum Club. The food and beverage situation in Portland is really great and has been for a few years now. The economics are such that restaurants can do interesting things without having to charge outrageous amounts for it. Lower risk for everyone = more interesting food and drink.
It's great fun to visit Portland and see all my old and new friends. I'm amazed how many people have moved there; only about ⅓ of the folks I know in Portland were from my college days. I still can't really move back to Portland, too many roots in California. But I like the idea of visiting and staying in AirBnBs in SE more frequently. Particularly in the four months of the year the weather doesn't suck.