Ken and I had a nice little vacation last week, up near Grass Valley and Nevada City. It's up in the Gold Country, in the Sierra Foothills northeast of Sacramento, about three hours drive from San Francisco. In the past we've enjoyed going up to Placerville; same idea except the towns are bigger and have more to offer up north.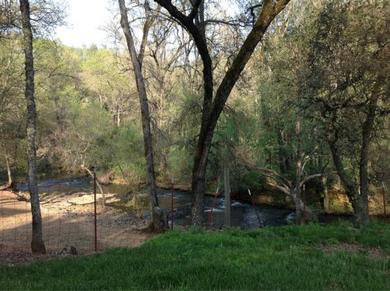 Not that city life is the primary reason to go to Nevada County. It's quiet up there, and beautiful; a nice escape from the city. Still, nice to have amenities like grocery stores and restaurants. New Moon is good for fine dining and South Pine Cafe is a great casual breakfast / lunch place.
We had a great stay in this log cabin, a bit south of Grass Valley in Alta Sierra. Really comfortable place and big, could easily host 6+ for a week. Nice creek in the back, chirping frogs, wood stove, hot tub, hammocks, and a well furnished kitchen.