A new "urban art" museum just opened in Berlin: Urban Nation. Judging by their opening weekend show it is a fantastic collection of modern street art. I put a few photos of the works I saw on Flickr.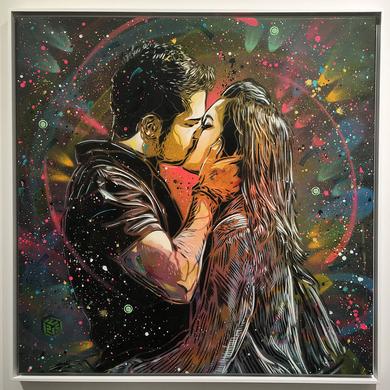 The event had an "art mile" with some temporary sculpture installations. Also some magnificent large scale street art works on Bülowstrasse itself, hopefully those will last awhile. I particularly liked Zezão's alien calligraphy forms. Also liked some of the wildcat street art, I think a few lesser-known artists got some unauthorized paint up.
The museum show had a really thoughtfully selected overview of the best of modern streetart. C215, Deih XLF, Dalek, the obligatory representations by Banksy and Invader and Fairey. It's terrific a museum is collecting these from all over the world; whoever is curating seems very plugged in. I wonder who's funding the building and collection; the website only mentions some city of Berlin funding.